BARE Cares: 5 Ways to Support Our Veterans

We don't know them all, but we owe them all.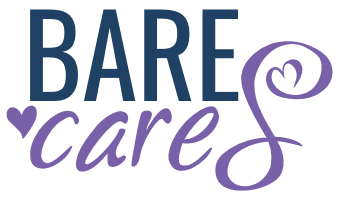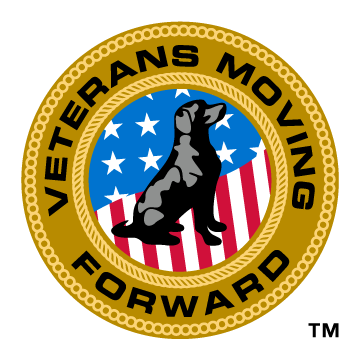 This year, BARE honors our Veterans (today, and every day) by partnering with 'Veterans Moving Forward, Inc.' – a nonprofit organization that raises and provides service dogs for veterans, with physical and/or mental health challenges, at no cost to the veteran.
We had the privilege of meeting Grace, a Goldie/Lab who is currently training to be a Service Dog. Training sweet and determined puppies like Grace, so they can change the lives of our local heroes, is just one of many ways you can help!
Service dogs can give veterans the courage and ability to leave their homes, to try new things, and to reengage within their home communities. VMF's focus is on making that kind of difference for more veterans every year.
Here are the other ways you can say 'thank you' to our veterans through Veterans Moving Forward:
1. Volunteer your time
VMF is a volunteer organization – we need and seek volunteers who are committed, compassionate and want to make a difference in the lives of veterans with physical and/or mental health challenges. The following volunteers are needed:
Marketing and Communication Content Writers
Event Planners & Coordinators
Outreach & Fundraising
Veteran Team Volunteer
Canine Team Volunteer
Read the volunteer descriptions to see if you're a match!
2. Raise a puppy!
Raisers work with puppies for up to 24 months, teaching them basic obedience and specialized skills. Imagine training a dog to help with laundry, fetch a water bottle from the refrigerator, and bring medication when needed. With love and guidance, raisers help teach dogs to do amazing and life-changing tasks!
As each of our dogs is unique, each one's path from puppy through Service Dog in Training (SDiT) to Service Dog is their own, but follows VMF's training and development framework to ensure their transformation from a cute, adorable and sometimes, clumsy puppy to a focused, highly skilled and mature service dog. Read more on the Training and Development Framework!
3. Make a donation
VMF relies entirely on donations, grants and fund raising for funding our operations and programs. Your financial support is greatly appreciated! Payment methods include major credit cards, PayPal, and personal check. You can make your secure payments directly on their website here!
4. Shop for Veterans Moving Forward
Please consider adding an item from the wish list to your own cart when you are shopping on Amazon! Don't forget to shop through AmazonSmile and pick Veterans Moving Forward as your charity to support. This way a portion of your purchase total will go to the puppies! You can find their Amazon Wish List here! For more information on AmazonSmile, click here.
5. Follow and Share Veterans Moving Forward
Spread the news to your friends and family! You can find them on social media: Facebook and Twitter.
For more information, please visit their website at www.vetsfwd.org. Cover image courtesy of Shelley Castle Photography, and the Veterans Moving Forward Facebook page.
---
BARE International: Bringing Communities Together
BARE Cares encompasses the ongoing intiatives BARE International leads in order to support local and international organizations in our passion to unite and support our communities. We believe that every helping hand makes our world a better place, and that a community is the sum of its individuals. Together, we can make a difference.
https://www.bareinternational.com/wp-content/uploads/2018/11/23799929_1850501114978201_3530271094661305365_o.jpg
852
1280
Kristen
https://www.bareinternational.com/wp-content/uploads/2023/05/BARE-ISO-Badge-2023-1.png
Kristen
2018-11-12 14:25:04
2018-11-12 18:07:07
BARE Cares: 5 Ways to Support Our Veterans