Surviving in the Face of Market Disruptors and Innovations

Six critical steps to stay relevant, valued and successful.
We've seen it happen repeatedly—innovative, forward-thinking start-ups identifying new and underserved opportunities in a particular marketplace and exploiting them with industry-shattering impact. Amazon, Uber, Airbnb, Spotify … within a relatively short period of time, these major disruptors and many other ground-breaking newcomers have undermined, and in some cases even eliminated, corporate giants, legacy brands and entire business fields.
While market disruptors may receive the most apprehensive focus, other precipitators that erode business in a more subtle manner can be just as damaging. Expanding technologies, scientific breakthroughs, aging markets, environmental issues, new trends … our world is in a constant state of change, and it's critical to keep up. When organizations fail to monitor, anticipate and evolve along with shifting needs and preferences, they eventually no longer matter to their customers. Borders, Hummer, Kodak, Blackberry, Blockbusters and Sports Authority are a few prime examples, along with 10 other major companies  that closed or filed Chapter 11 in 2016.
So how can you prevent this fate from happening to you? Here are 6 high level actions to ensure your business stays competitive and relevant in the face of current and future market disruptors.
1. Redefine and refresh your customer demographics.
How well do you really know who your target audiences are? As customers age-out of your market and new customers age-in, needs and demands may differ, lifestyles may change, even roles may alter. And just because you've always marketed to a particular demographic, that doesn't mean it's still the best and only market to target. Demographics change and you need to change with them. Look at your target markets from a broad perspective to ensure you're reaching all potentially viable audiences. Then define each new and traditional target audience with a current, in depth demographic study and review regularly.
Stay in touch with your customers.
When it comes to your customers, be the expert. No one should know them better. Understand what they want, why they want it, and how they want it. Whether it's a new product, service or delivery method, market disruptors see openings industries miss and exploit these opportunities. Staying in touch with your customers provides insights into buying habits, service preferences, changing demands and new expectations, enabling you to stay ahead of competitors by recognizing and responding to potential new niches. Effective customer research should include a combination of methods from an objective perspective, include competitor analysis, and measure your brand equity.
Take an objective view from your customers' perspective.
Are you delivering what you think you are? Customer surveys and rating sites such as Yelp, TripAdvisor, Google and Angie's List provide a snap shot, but this feedback is typically skewed to extreme reviews and is very subjective. To get an accurate and objective view, many businesses turn to research firms like Bare International to provide a 360 approach to the customer journey. Information gathered by trained professionals from visits, calls and online interactions provides an unbiased view from the customer's perspective and the advantage of detailed quality data. Website, brand standards and integrity audits coupled with competitor analysis provide invaluable business intelligence. Turning numbers into knowledge, Bare takes it one step further by also translating the data into recommended actionable steps.
Stay plugged-in.
Stay tuned to industry buzz. What are your competitors doing? What's in the pipeline? Don't just join associations, get involved on committees, go to expos and conferences, take seminars, pay attention and contribute to online conversations. Also watch what's happening in other industries that may impact yours. CNBC posts an annual Disruptor 50 list. Monitor social media diligently. What are consumers saying about you, competitors, new technology, new trends, world developments—about things that impact their lives and ultimately their spending decisions. This is a time intensive but critical task. If you don't have the staff to do it, consider outsourcing to a professional firm. Bare monitors buzz across all social platforms, helping clients stay current with up-to-the-minute data presented in an informative, easy to follow dashboard.
Stay agile and flexible.
Be open to change and evolution. According to a survey by Turnaround Management Society, "the most prominent causes of a crisis are that management continued with a strategy that was no longer working for the company (54.6%), and that they lost touch with the market and their customers and did not want to adapt to changes occurring around them (51.6%)." It's not enough to just monitor what's happening, you have to be ready to act. Encourage innovation, new ideas and input from all levels of your organization. Encourage staff to keep up with training and to learn new skills. Offer incentives or reimbursement for continuing education relevant to your industry. Integrate evolving technology, adapting and customizing new platforms.  Continually analyze the process and look for better ways. Make innovation and change a part of your culture.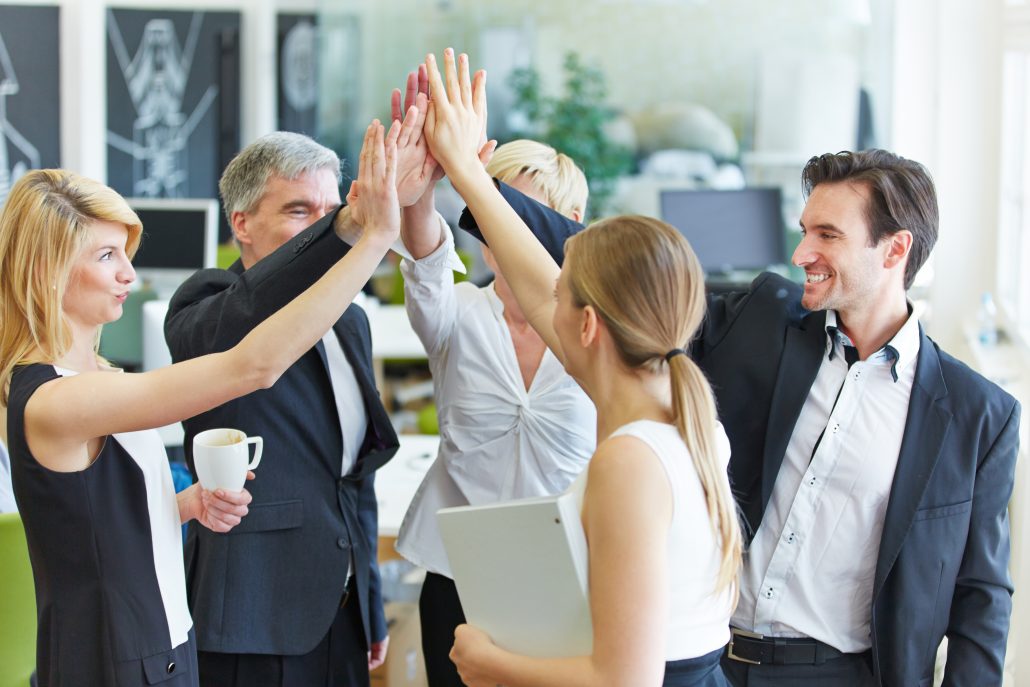 6. Be ready to follow quickly.
Not all new players and trends will have a lasting impact. Watch closely, learn from start-up pitfalls, and be prepared to jump onboard if and when the time is right. New market entrants may even become partners instead of competitors.
Gone are the days where corporate giants could coast on their brand equity, and businesses could rely on previously tried and true strategies. To stay relevant and successful in today's world requires diligent, ongoing market research, responsive, customer relations, flexibility and the willingness to evolve. Bare International can be an invaluable partner in helping you achieve any or all of these steps and ensuring your business has a lasting future.
Takeaways
Know your customers

Stay tuned in and connected

Be open, willing and ready for change

Evolve with the world around you
Guy Caron, Vice President – North America, Bare International
703 995 3107 • GCaron@bareinternational.com • www.bareinternational.com
https://www.bareinternational.com/wp-content/uploads/2017/07/AdobeStock_145328198.jpeg
4728
7084
onimod
https://www.bareinternational.com/wp-content/uploads/2023/05/BARE-ISO-Badge-2023-1.png
onimod
2017-07-17 09:30:54
2017-07-14 16:59:18
Surviving in the Face of Market Disruptors and Innovations