'Fireworks aren't just a July 4th spectacle; they're also a surefire way to win in business. We love the 4th of July because it crescendos into something epic, memorable, beautiful. It stirs the soul with a sensory experience that we don't soon forget. 
Some businesses, believe it or not, create a similar effect. Here, BARE International shares an article by Peter Kozodoy for Inc on The Hidden Business Strategy Behind July 4th Fireworks.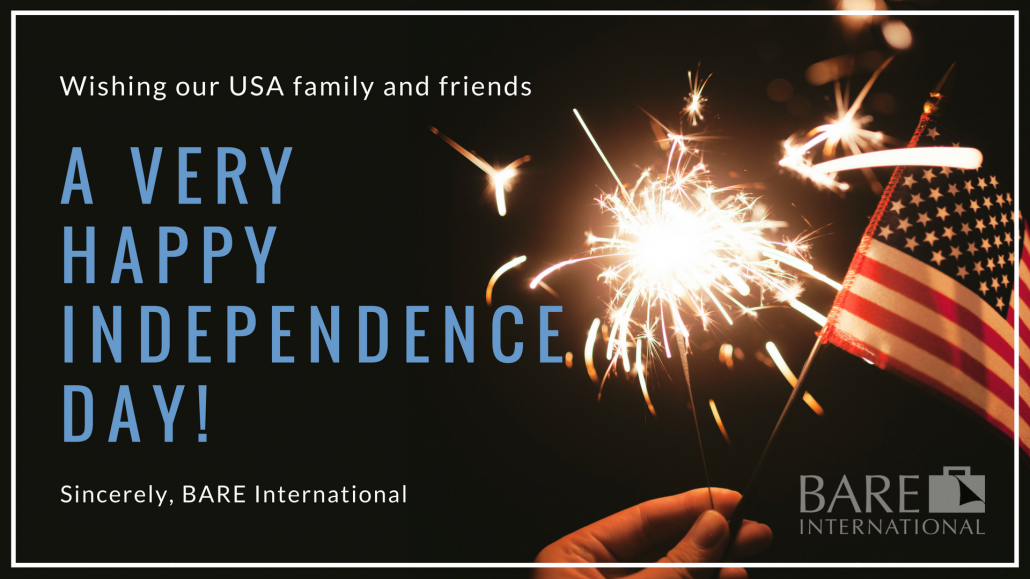 'Is it the hot dogs? Or the beach picnics? Or is it the excuse to throw a summer party and see all of your best friends? Whatever the reason, America's Independence Day is usually one of the highlights of summer, and a fan favorite across the nation. It wasn't until I grew up, started a business and became fascinated by consumer behavior that I came to reflect on why those fireworks were so enthralling to me. In truth, the fireworks only provide about an hour's worth of entertainment out of the year; and yet, the entire experience always felt like so much more.
If I had to pinpoint it, I would say that my affinity was born out of the anticipation — of summer, of finally thawing my New England bones, of a night that reminds us about living in a country that is free. In fact, the day's lead-up to the show is just as much a part of the experience as the blowing up of tiny rocket ships: watching the bonfires get built; surveying the beach as fireworks get laid for their final act; setting up the chairs and tables and coolers. All of it contributes to the dazzling moment — launch time.
We love the 4th of July because it crescendos into something epic, memorable, beautiful. It stirs the soul with a sensory experience that we don't soon forget.
Some businesses, believe it or not, create a similar effect. Take TOMS Shoes, that surprises us with its story and rewards us with seeing the impact of our commerce firsthand. Consider Apple, that promises to change the world and then puts something in your hand that holds more of your beloved music than an elephant could carry on its back. Or, if you're lucky enough to live near one, think of Sweetgreen — the fast-food restaurant dedicated to super-healthy bowls and salads, that lists out every local ingredient source for all to see. By the way, it's ridiculously delicious.
What do all of these companies have in common? They start with high expectations, and then they crescendo to the point where no consumer can deny their appeal. Why wouldn't we buy TOMS Shoes? Why wouldn't we want iPods and then iPhones? Why not eat healthy food at a place that celebrates health, sustainability and transparency, and delivers remarkably on taste? And when you get your TOMS shoes, and get your iPhone, and get your Sweetgreen salad bowl, nine times out of ten the experience is memorably spectacular. Just like those fireworks.
When is the last time you mapped your customer's experience with your company? What do you promise at the beginning? How do you grow that experience from the first encounter through to the big finale? What kind of anticipation do you create, and how do you deliver those fireworks at the right moment, to ensure you stir the positive emotions of your customers?

Every business will have different answers, and some industries are easier than others when it comes to developing "fireworks." Here, retail and eCommerce businesses have the upper hand, since every transaction presents an opportunity to improve. Other businesses with longer cycles, like service businesses, can take years to create, test and implement a memorable customer experience. However, I know from experience that being dedicated to creating that fireworks experience must be at the forefront of every business model today, as consumer reviews take precedence over anything you could say about your own brand.
This year I'll be returning to my childhood, sitting out with my family as we take in what should be another spectacular show. As those fireworks rain down on the beach, I'll be thinking about how I can create even more memorable fireworks in my brand's customer experience.
Happy 4th of July!'
Read the full article at the source here.
---
Mystery Customer Research and Journey Mapping by BARE International
Your business challenges are unique. Our proven success across industry categories stems from asking the right questions to help you address the challenges you face everyday. Each solution we offer is customized to meet your needs, providing actionable feedback to help you make critical business decisions. We treat you the way you want to treat your own customers, providing a dedicated project team to give you the attention you deserve and an infrastructure spanning the globe to provide the resources you need to understand your customers' experiences.
Customized Research Solutions
Immediate, Actionable Feedback
Dedicated Project Team
Family-Owned, Global Capabilities
Get in touch today to receive a complimentary evaluation of your business. We look forward to working with you.
https://www.bareinternational.com/wp-content/uploads/2018/07/AdobeStock_162972142.jpeg
3425
5138
Kristen
https://www.bareinternational.com/wp-content/uploads/2017/03/mystery-shopping.png
Kristen
2018-07-04 16:22:07
2018-07-05 15:17:03
BARE Shares – The Hidden Business Strategy Behind July 4th Fireworks