BARE International Inc., Belgium Branch has been awarded MSPA Elite Member Status for 2016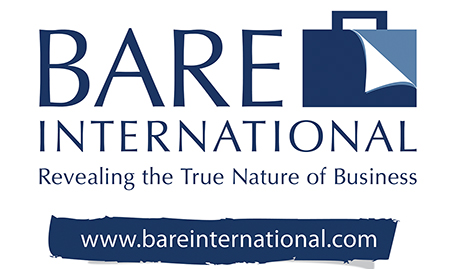 Fairfax, VA, February 22, 2016 — The Mystery Shopping Providers Association (MSPA) Europe awarded BARE International's Belgium office with their highest accolade, the MSPA Elite Award for 2016. The award recognizes member companies who demonstrate distinguished leadership and work to support the goals and objectives of MSPA. The Elite Award identifies the "best of the best" of MSPA-Europe, companies blazing the trail for the advancement of the customer experience management and measurement industry.
"We strive to exceed expectations and help our clients do the same with their own customers," Michael Bare, President of BARE International, stated. "Our high standards are a huge factor in why we received this award. We know the impact that our services can have on our clients' bottom line and are committed to leading our industry to provide customized solutions."
"Customer experience research provides valuable business insights—a clear view of a business through their customers' eyes. BARE International prides itself on being at the leading edge of this industry. This recognition by MSPA Europe is an important badge for us to earn," added Guy Van Neck, Vice President Bare International Europe.
BARE International's U.S. office has been awarded the Elite award in 2015 and 2016.
About BARE International:
BARE International sets the industry standard as the largest independent provider of customer experience research, data, and analytics for companies worldwide. Founded in 1987, BARE International is a family-owned business with global capabilities. BARE is headquartered in the Washington, D.C. suburb of Fairfax, Virginia with nine offices around the world. On any given day, BARE International is doing business for clients in more than 149 countries, completing more than 50,000 evaluations each month. To learn more about BARE International's customer experience research services, visit www.bareinternational.com.
https://www.bareinternational.com/wp-content/uploads/2016/01/Customer-Experience-Research.jpg
269
450
onimod
https://www.bareinternational.com/wp-content/uploads/2022/07/BARE-Logo-WP-2022.png
onimod
2016-02-22 20:44:22
2017-04-06 12:31:17
BARE International Inc., Belgium Branch has been awarded MSPA Elite Member Status for 2016