BARE International Celebrates a Decade of Excellence with Record-Breaking 10th Consecutive MSPA Elite Status

BARE International is proud to announce that it has once again been recognized with MSPA Elite status, marking a decade of unwavering excellence in the field of customer experience insights.
COLORADO SPRINGS, Colo., Oct. 25, 2023 /PRNewswire-PRWeb/ — Out of more than 90 outstanding companies, only seven were chosen for the esteemed designation of Elite status. The announcement was made at the annual CME (Conference for Creating, Measuring, and Enhancing the Customer Journey) conference in Colorado Springs on October 5, 2023.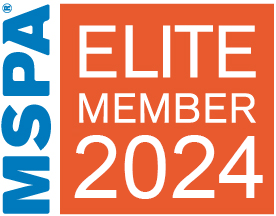 Rich Bradley, Governor of the MSPA Americas Board of Directors, described the designation as a "signal to the world" of being a leader in advancing the strategic goals of the MSPA Americas Board of Directors. He stated, "Your support in providing that industry leadership is greatly appreciated!"
Attending the conference were Michele Jowdy, Business Development Director for the Americas; Melanie Cihak, US Deputy General Manager; and Jason Bare, President of BARE International. They joined fellow industry leaders at the CME conference, engaging in valuable networking and knowledge-sharing sessions.
"Earning MSPA Elite status for the 10th consecutive year is a testament to our global team's dedication and hard work," stated Jason Bare. "We remain committed to delivering the highest level of customer experience insights through teamwork and innovation."
The MSPA Elite honor represents the pinnacle of achievement within the mystery shopping and customer experience industry, recognizing companies that consistently demonstrate exceptional professionalism, commitment to quality, and outstanding service in customer experience research.
Cihak added, "This recognition reinforces our position as a trusted partner for businesses seeking to enhance their customer journeys. We are grateful for our clients' continued trust in BARE International."
CEO Mike Bare, who received the news while attending an international hospitality conference, remarked, "I'm immensely proud of our dedicated team, including our talented BARE team colleagues and the global field force of Independent Contractors who gather valuable insights for our clients."
BARE International has consistently demonstrated its dedication to delivering actionable insights, leveraging a team of skilled professionals and a committed global field force of Independent Contractors. Their expertise in VOC research and business intelligence analytics has been pivotal in helping clients improve their customer experiences.
About BARE International:
With a legacy spanning 36 years, BARE International is a pioneering global provider of customer experience research. Catering to a diverse spectrum of industries, BARE International operates in more than 150 countries, supplying actionable insights provided by their in-house field force team that drive customer satisfaction, loyalty, and business efficacy. Learn more at http://www.bareinternational.com
Media Contact
Kristen Appel, BARE International, 8002966699, kappel@bareinternational.com, www.bareinternational.com
Read the original press release here.
About MSPA Americas
MSPA Americas connects and supports businesses which measure, quantify, aggregate, interpret, and re- define customer experience through varied research and merchandising methodologies. Widely recognized as the leader in customer experience measurement, management, and training, MSPA Americas provides essential support to its members, and promotes the benefits and services of its diverse companies to enhance the industries they serve. Learn more at https://www.mspa-americas.org/
https://www.bareinternational.com/wp-content/uploads/2021/01/Untitled-design-63.png
900
1600
Kristen
https://www.bareinternational.com/wp-content/uploads/2023/05/BARE-ISO-Badge-2023-1.png
Kristen
2023-10-26 08:18:47
2023-11-20 23:04:29
BARE International Celebrates a Decade of Excellence with Record-Breaking 10th Consecutive MSPA Elite Status