BARE Shares – The Real Cost of Bad Customer Service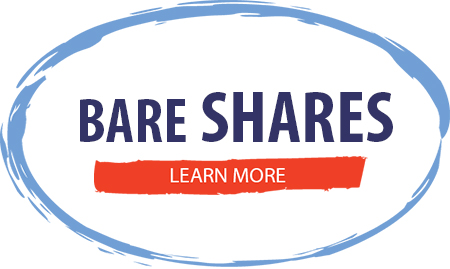 BARE International, the most trusted name in customer experience research shares an article from The Huffington Post – The Real Cost of Bad Customer Service.
'Waiting too long to be served at a restaurant, rudeness over the phone, inability to listen properly, not providing adequate information and unfriendliness: these are a few of my pet peeves when it comes to customer service. More often than not, I am faced with infuriating customer service experiences that leave me wondering why I am using a particular product or service. With bad customer service costing businesses in excess of $80 billion per year in the United states and over $300 billion worldwide, there is no doubt that businesses need to take their customer service practices more seriously.
75 percent – The percentage of customers that find it difficult to get the attention of a representative

Lately, I have started to become easily impressed with good customer service skills. One night, while at a restaurant, I started to praise the waitress so much for the great service that we received. However, she simply smiled and said 'I'm just doing my job'. This caught me off guard and made me think: why am I so surprised to be getting a service I paid for? A week later, we had a contrasting experience at another restaurant. My husband and I decided to go spend the entire evening at that restaurant so we can eat and have drinks at the same place. Despite having made a reservation, we were kept waiting for our 'reserved' table for over 30 minutes. My frustration was further aggravated when it took the waiter an additional 15 minutes to attend to us after we had been seated at the table. The service was so slow that we decided to forgo the drinks and get the check as soon as we finished our meal.
Receiving good customer service over the phone these days is like finding a unicorn. Firstly, you have to go through a long, automated system to get to the right person to speak with. Even when you do reach an agent, getting the right information can be a mind-numbing task. Most agents in call centers are provided with a standard script to follow and are unable to provide you with case specific troubleshooting assistance. Due to the high turnover of employees at call centers, high levels of training are not provided, making it maddening for customers to get the service that they require.
50 percent – The percentage of representatives that don't answer customers' questions
My most recent customer service nightmare involved my cellphone provider. After having chosen them for the vast coverage that they boast about, I was shocked to find out that coverage was in fact limited in certain areas of town. When we pointed out that the area we live in is depicted to have full coverage as per the coverage map on their website, we were told that the fine-print indicates that the map is 'not an accurate depiction of coverage'. The ridiculousness of this statement was enough to encourage me to seek out another service provider as I had given up hope of ever getting good customer service from them. Countless complaints later, we decided to switch to a different network, despite having to pay about 20 percent extra every month from now on.
Banks and other financial institutions tend to provide better service to those with hefty bank accounts, often waiving transaction fees and administrative charges. When we first moved to the U.S. we received very poor levels of customer care from our bank. As our bank account grew, we noticed a considerable change in their attitude towards us. Their greetings changed from 'Hello. How can I help you today?' to 'Thank you very much for being a valued customer. How are you doing today?'.
It is important that business owners realize that it is mostly the happiest and unhappiest customers who tend to speak up about their experiences. With social media having an increased presence in the world of business, good customer service can immediately make you a talking point and boost your social media presence. Good practices such as personalization of customer service experience, improving responsiveness, high levels of competency and convenience in getting an issue resolved are vital to retaining a good customer base.'
BARE was born out of the need for consistent and exclusive mystery customer research and auditing services at the national and global level. Today, as the industry leader and largest independent provider of customer behavior research, data, and analytics, BARE continues to set standards of innovation, ethics, and seamless client service management. Find out more on our services here.
https://www.bareinternational.com/wp-content/uploads/2016/04/Bare-Shares.jpg
269
450
onimod
https://www.bareinternational.com/wp-content/uploads/2022/07/BARE-Logo-WP-2022.png
onimod
2016-05-04 09:41:40
2016-05-04 09:41:40
BARE Shares – The Real Cost of Bad Customer Service