BARE Shares – The Best Luxury Services Are Customized, Not Standardized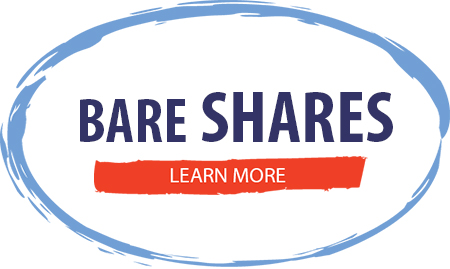 BARE International, the most trusted name in customer experience research shares an article from The Harvard Business Review  – The Best Luxury Services Are Customized, Not Standardized.
'You check into your $1,000-a-night luxury suite. Your bathroom is lovely, stocked with shampoo, body wash, lotions, soaps. Your towels are plush, plentiful, neatly folded. This is great. But where's the hair spray? You have a meeting in an hour. You need hair spray.
You call the front desk. The front desk says, "We sell that in the gift shop, madame."
That's not good enough.
Why isn't there hair spray in your bathroom?
It's not there because a) it most likely wasn't on the mystery shopper checklist from a ratings agency — such as AAA or Forbes Travel Guide – engaged by the hotel company to help it guarantee the consistency of its service, and b) the hotel has neither developed nor leveraged customer data at a level of granularity required to know that you are 1) a woman and 2) in town on business.
To do that, the hotel needs to know you on a much deeper level by leveraging data and turning that data into information it can use to deliver a customized experience. It can't rely on a checklist.
Mystery shopper checklists are used not only in the hospitality industry, but also in automobile, restaurant, and retail businesses, among others. Businesses design standard processes to make sure they get good ratings by checking all the boxes on the agencies' lists. These ratings are then used by company marketing departments to impress customers, thereby driving volume and revenue. These ratings cannot be ignored. Get a bad one, and your competition will use it to sell against you.
However, trying to provide luxury service by implementing standardized processes that will ensure compliance, with checklists designed by third parties that do not know your business as you do, will inevitably fail to address individual customer needs. These kinds of checklists address the fundamentals of good service — but meeting the requirements of the ratings agencies with standardized processes will inevitably disappoint the individual that you, as a luxury business, most need.
Catering to the individual is what defines luxury; in the luxury segment, it is the critical competitive differentiator. The challenge for any business seeking to deliver a luxury experience is to be knowledgeable enough to go beyond the standard, to have hair spray for the person who needs it whether or not it's on a checklist.
It's not easy, and it may not be appropriate for businesses catering to a mass audience. However, it is the challenge the Dorchester Collection has set for itself as a luxury service company, and as global director of guest experience and innovation for our iconic hotels, it's my challenge.'
Read the full article here.
Since 1987, the Hospitality and Luxury industries have been the cornerstone of BARE's business. Our specialty evaluators have strict ethical standards and are trained to methodically assess every area of a property from the reservation call to the valet departure and every point in between. Instead of standardizing services, our Hospitality department supports clients with dedicated program specialists who become brand ambassadors and serve as the main point of contact.
Find out more on BARE's customized Hospitality services here.
https://www.bareinternational.com/wp-content/uploads/2016/04/Bare-Shares.jpg
269
450
onimod
https://www.bareinternational.com/wp-content/uploads/2023/05/BARE-ISO-Badge-2023-1.png
onimod
2016-03-02 22:23:18
2016-03-02 22:23:18
BARE Shares – The Best Luxury Services Are Customized, Not Standardized