30 Years of Staying Power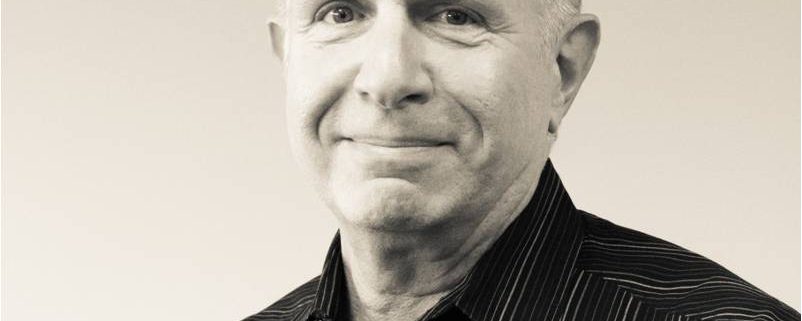 Confucius once quoted "Study the past if you would define the future", as BARE International celebrates it's 30th anniversary this year, we interviewed President and Co-Founder Mike Bare, about BARE International's past, present and future…
Q: Where did the idea for the company come from, and how did you manage to forge it into a national (then global) business.
Mike Bare: Coming from fifteen years of being in the restaurant business it was a natural extension, since I personally have a zero tolerance of inefficiency occurring in any business environment (or personally), it was a matter of how can we recreate the wheel. When I called the corporate office of the company where I was working one day to ask if they could change our evaluators, they told me that, #1 I always got 100% scores, why did I care? And #2 that it was none of my business, that they had the program under control and how dare I. So I took to heart their comment that it was none of my business and created my own.
Q: From there, how did you expand it to a national as opposed to a regional business?
MB: With ten dollars for some business cards and a used IBM Selectric typewriter that my wife had, who happened to be pregnant at the time, in the basement of our house we typed out and printed some forms. As I was very active in the restaurant industry in the Washington DC market (a significant market for hospitality restaurants), I spoke to the association about the opportunity to conduct customer research in a way that would really objectively document the customer's service experience. We signed our first client, a small local restaurant that thirty years later is still a valued client, and shortly after began to do business with many more. People began to speak of the value of the information we provided: while we had projected maybe within five years we would be in ten different states, within our first eighteen months of business we were nationwide.
In 1998 we had our first meeting in Florida, when more than 70 companies came and we all collectively agreed that there was great value in establishing an association for our industry to credentialize it. So we did, and it's grown to more than 150 members in the United States today, Europe has more than 200 member companies, and Asia-Pacific has about 50 members.
You mentioned the IBM Selectric typewriter – how important is technology to BARE International, and in terms of innovation where do you see the next 30 years?
MB: The reality was that the progress of the reports coming in every day was a slow process: we would send the forms by mail to people that we spoke with and then we would wait …wait… wait for the forms to come back to us (it was always the most exciting part of the day to go to the post office box and see what reports had actually arrived versus those that were lost in the mail). Next came the fax machine with the little rolls of paper that you would pay the Earth for, and then obviously with the advent of the internet things began to progress much more speedily and much more efficiently. These days the next incarnation of what we're about is mobile technology which allows people, with simpler questions and simpler reports (5 to 10 questions), to be able to generate the results instantaneously to the client. Without a doubt technology has broadened the scope of our client base too; instead of needing to travel and perform on-site or in-store, they can send emails and complete assignments from the comfort of their own home (much like the advent of online shopping). As for what the next incarnation of that is, a virtual reality of our experience or exposure – I couldn't say.
If you could give your younger self one piece of advice, what would it be?
MB: (laughs) The wisdom of Solomon; in decision making, that there needs to be, as I alluded to, other people involved in the decisions. When you're a young entrepreneur, in terms of making things happen you have the burden of everything on your shoulders, but as your business grows, involving and respecting the input from others. Certainly those that you want around you should always be smarter than you so that they can contribute and help your business evolve. We have a very entrepreneurial environment and, you know, we desire creative input from everybody- we have a mantra within our business: "What we did yesterday we shouldn't be doing today, and won't be doing tomorrow". What that communicates is that change is the only constant, so whether it be through the people, whether or through the processes, or through our client base, we're always excited about what we can do differently for the future.
As the company approaches the big 3-0, what would you say to anyone thinking of becoming a BARE International Evaluator having spent so much time in this industry?
MB: Well the first thing I would say would be our web address (www.bareinternational.com); the second thing I would say is that it's not a matter of making a lot of money in terms of doing this, but it's a matter of a heartfelt desire to help make a difference. It's really easy to complain: it's much more significant to objectively contribute in such a way that the opinions and the way things are phrased will be respected and appreciated in terms of evolving a business environment.
https://www.bareinternational.com/wp-content/uploads/2016/04/BARE.jpg
715
802
onimod
https://www.bareinternational.com/wp-content/uploads/2023/05/BARE-ISO-Badge-2023-1.png
onimod
2017-01-30 17:53:00
2017-01-30 17:53:00
30 Years of Staying Power